The Evolution of a Brand.
Our Current Brand:
Raw Guru Juice Co. cold-pressed since 2011, has 25 years of combined health and food expertise that goes into every one of our products. Trailblazers of the cold-pressed juice and raw food cleanse industry often on the bleeding edge of change, we are constantly trying new ingredients and concoctions to add to our arsenal of food as medicine. Formerly Total Fitness Guru 1999 to 2011, Raw Juice Guru 2011 to 2016. Raw Guru Juice Co. 2017 to present.
History:
Our founder Eliane Bejjani started her journey to health in high school. Bored during lunch break, her teacher suggested she try weight training, and that was the start of her path to studying kinesiology at UofT, the proceeding 15 years as a personal trainer, holistic nutritionist and raw food chef – providing meal plans and juice recipes to her clients since 1999 under the Total Fitness Guru brand.
After the birth of her remarkable and amazing daughter. Eliane's own personal health started to suffer due to hormone imbalances, common during pregnancy, as fibroids began to grow.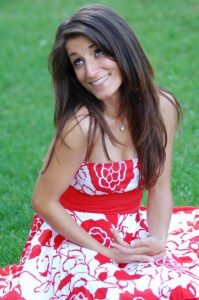 The younger you are the easier you can recover. 20-50% of woman in child bearing age have uterine fibroids. Traditionally, fibroids are removed by means of a hysterectomy. This is the only solution available to medical doctors. Approximately 700,000 hysterectomy's are performed annually in North America and approximately 20 million women have undergone this procedure.
Beyond not being able to have more children, a hysterectomy means your body no longer produced estrogen which can lead to countless health problems linked to the brain and nervous system, the heart, bones and skin.
Eliane's knowledge of the human body allowed her to use food – juicing in particular – to shrink and control her fibroids, and avoid the invasive life altering procedure. Word of this quickly spread among friends and family as more people wanted to juice! Her home became a production facility as she made juice for those close to her that needed to cleanse.
Once people outside of her inner circle started to want the same, she knew she needed help and decided to open a commercial kitchen and hire staff to meet the demand and the first coldpressed juice cleanse business was born.
Eliane is available for special events, radio and TV appearances, seminars and retreats.