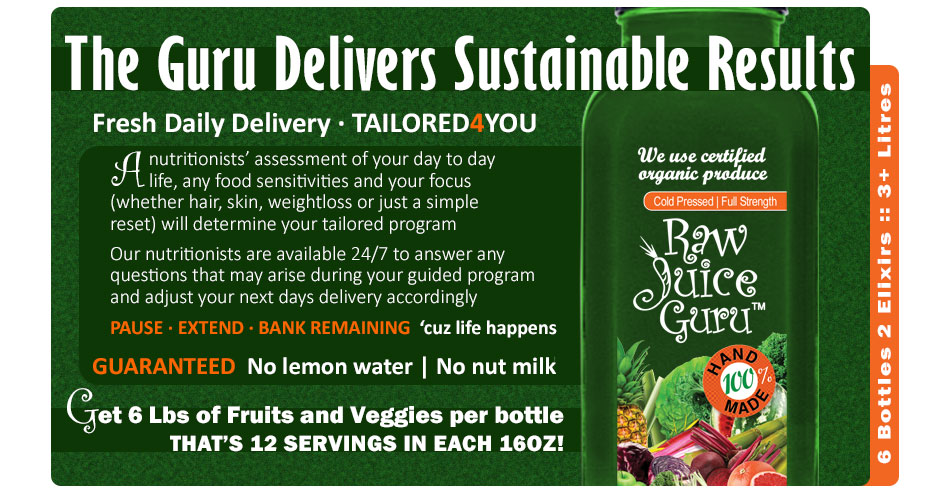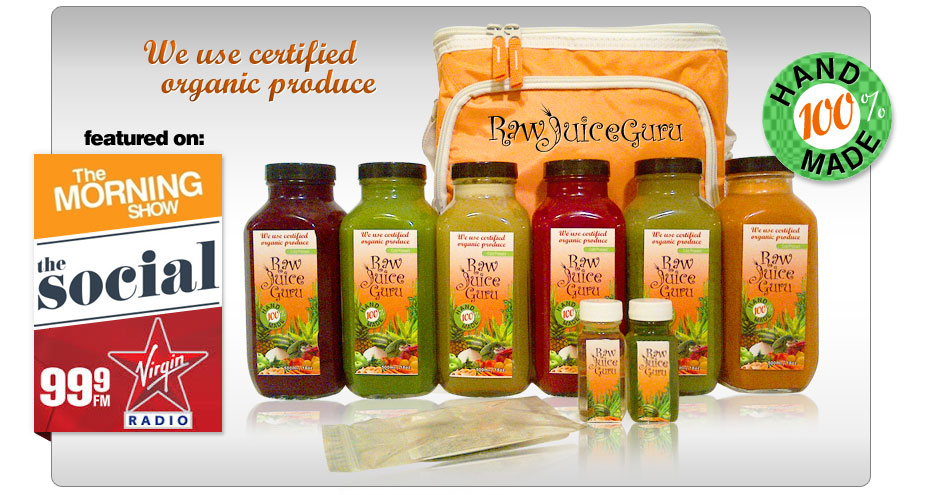 " A guru doesn't tell you what to believe, he simply reminds you how to believe."
We ONLY USE CERTIFIED ORGANIC PRODUCE for all our raw food and raw green juice, there are more nutrients in Organic raw food than conventional preparation methods. Certified organic produce is GMO free! Made simple and organically just for you and your family. Our juices are full strength, not from concentrate and never diluted. Lets put your health first and do what is good for you and your future. All our cleanses and products will be customized and tailored to each persons individual health, ailments, concerns and goals.
LET US BE YOUR TOOL TO BETTER HEALTH AND VITALITY for you and all your loved ones
The Raw Juice Guru Team
Contact Us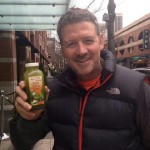 Joe Cross from the Documentary "Fat sick and nearly Dead" enjoying our Raw Juice Delivery when in Toronto.