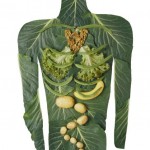 "In Life, much like Smoothies, you get out what you put in"
Our smoothie line up will delight, excite, energize, cleanse, nourish and light you up from the inside out. Our formulations are made with amazing plant based raw ingredients that are harvested with care, grown organically with no genetically modified organisms.
We're exposed to and bombarded by thousands of man-made chemicals in today's world, which leaves our body begging to detoxify. Give your digestive system a break while letting us add detoxifying and super food ingredients into your smoothies to aid your body's detoxification processes. Let our Vitamix blenders "chew" your food and ease the burden on your digestive system while you simultaneously consume plenty of dietary fiber and nutrients to ensure excellent digestion and gut flora.
Think radiant skin, hair, and nails. Supply your body with the vitamins and minerals it requires to grow healthier hair and make your skin glow.
Think your body filled with the nutrients it needs to excel during athletic competition, recover and rebuild after working out. It's easier for your body to absorb and assimilate the nutrients in a smoothie as opposed to a meal.
1- Vitamin B Booster:
Banana, Macadamia Nuts, coconut water, spinach, Lemon
2- Detox Diva: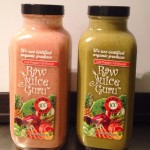 Beet, Celery, Granny Smith Apple, Walnuts, parsley
3- Liver Lover:
Lemon, orange, avocado, coconut water, coconut nectar, kale
4- Fab Fennel:
Bananas, Fennel pulp, coconut milk, coconut water, lemon
5- Slice Of Life:
Coconut flesh, coconut water, lemon, chia seeds, medjool dates, cabbage, bok choy
6- Fig-Tastic:
Figs, grapes, almond milk, walnuts, pecans, romain
7- The Magician:
Mango, orange, lemon, cashews, fennel
8- Antioxidant Overload:
Beets, blueberries, almond milk, cashews, chia seeds, spinach
9- Beauty Mylk: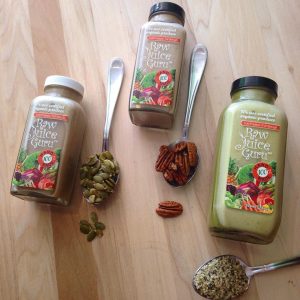 Pumpkin seeds, dates, vanilla bean, sea salt, filtered water
10- Praline Mylk:
Pecans, medjool dates, coconut oil, vanilla bean, Himalayan salt, filtered water
11- Sesame Shake:
Sesame seeds, medjool dates, vanilla bean, sunwarrior protein, banana
12- Greens Power Mylk:
Cashews, medjool dates, coconut oil, spinach, kale, vanilla bean, coconut water, cinnamon Himalayan salt
13- The Maca:
Strawberry, pineapple, banana, maca, vanilla bean, coconut oil, himalayan salt,
14- Protein Punch:
Banana, avocado, sunwarrior protein, coconut water, vanilla bean
15- Euphoria:
Bananas, raw cacao, pumpkin seeds, Raw tahini, coconut water, medjool dates, mint, Himalayan salt
16- Super Goji:
Bananas, coconut milk, goji berries, chia seeds, romain, spinach