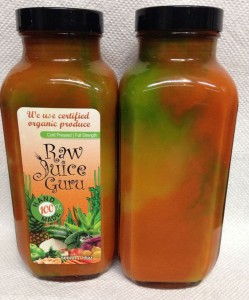 There are a number of benefits to doing a juice feasting cleanse and regular juicing. One of the main reasons this should be your new "habit" are the high concentration of antioxidants, vitamins , minerals, liver enzymes and phytonutrients that the body gets in one shot.
About 90% of the nutrients in fruits and vegetables are found in their juices. Since it is a liquid, the body is able to absorb all of the nutrients much more quickly than actually eating the veggies and fruits. Plus, you'd have to eat quite a few veggies and fruits daily just to get a fraction of the nutrients you get from drinking on glass. It also makes a fast and easy snack that helps to quench that sweet tooth, and fill you up. It really helps with cravings and is quite filling.
One of the main things you will experience after juicing for awhile is the change in your palate, your Taste buds do change. Foods that aren't organic or natural taste like processed junk just doesn't taste right anymore. The artificial sweeteners used they use have a nasty aftertaste.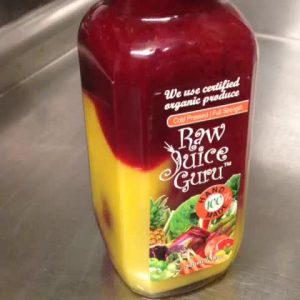 With natural raw organic juice, the sugar is fructose, a natural sugar your body can easily break down because it sees it as glucose. Glucose is a sugar that the body uses for energy, and everything we eat gets converted into this sugar. Fructose is a very similar molecule to glucose in its chemical makeup, so the body has less work to do. It also doesn't have the acidic aftertaste caused by artificial sweeteners like saccharin.
Most of the foods we eat daily are riddled with preservatives, chemicals (like insecticides) and other toxins that can wreak havoc on our bodies. All of these chemicals and toxins create free radicals in our blood stream. Free radicals are responsible for the aging process, autoimmune diseases, and even cardiovascular disease.They cause cells to break down and die and slow the healing process considerably.
Antioxidants, phytonutrients and live enzymes are the antidote so to speak. Fruits and vegetables are full of nutrients as vitamin E , vitamin C , magnesium, calcium, and many more among others. In raw organic juice form, these nutrients go straight into the blood stream and neutralize these free radicals preventing cell damage and death.
The fact that the body doesn't have to work very hard to digest juice, allows the energy saved from the digestion process to be used for other essential activities like building muscle or clearing out toxins already in adipose tissue (fat cells).
Many people also notice that they have quite a bit more energy after they start juicing. I'm one of those people. My energy levels drastically increased after about the third day of juicing. Of course, the same effect when happen you consume more raw foods or go vegan. Animal products, specifically the animal protein casein, are very difficult to break down, taking up to 72 hours to digest, and they also create an acidic state in the body known as metabolic acidosis. This causes the body to strip calcium from the bones to neutralize the acidic state. This can cause osteoarthritis and osteoporosis.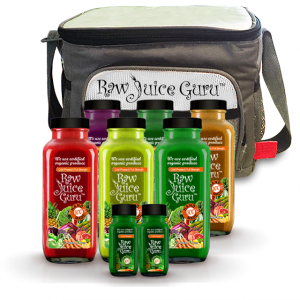 A juice feasting cleanses, or even just drinking it several times a day, and limiting your intake of animal products (or removing animal products all together) will allow the body to reverse this acidic state and start replenishing its calcium stores.
The juice feasting really jumpstarts the process of cleansing the body. It also helps you burn away all those fat stores. Many people do the it for three, five, or seven days. Some people go much longer, up to 60 days in some cases. These longer juice feasting cleanses are called reboots and they allow the body to burn fat, cleanse toxins and repair previous damage. Of course, you should always talk to your doctor before starting but any doctor with a nutrition background will tell you it wouldn't be a problem and "you're getting plenty of nutrients."
The first three to 5 days are the hardest. You feel sluggish, and horrible. But this is the body "resetting." Many suffer headaches and withdrawal from caffeine and sugar for the first few days or week it varies on the person.
But as the time goes on, all this changes. You'll have a spring in your step, and you won't feel loaded down by excess fat, salt and other toxins. You won't have constipation; in fact you'll be quite regular because of all the fiber.
This help to lower the risk of colon cancer, diabetes and many other diseases. Acidity and inflammation are the r
oot causes of all diseases. Feasting your cells with nutrients reduces inflammation and balances your pH.