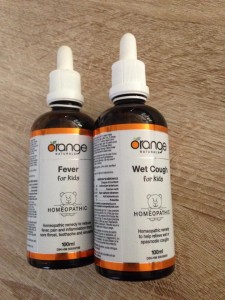 Many parents have asked us what is a healthier alternative to other drugs out there when their children are sick. This line is superb, and works like a charm. They have many different kinds of bottles from fever, to wet cough, cough and cold, earaches, eczema, teething and many others. They even have an adult line for headaches and such. @orangenaturals
They are ?#?homeopathic? remedies, natural and safe for all children.
We even know one grown up who took fever ones instead of her ?#?antibiotics? and her got rid of her ammonia. Power of natural ??herbs?.
?