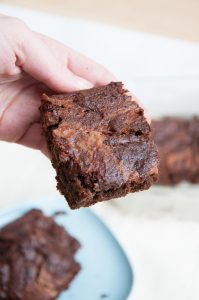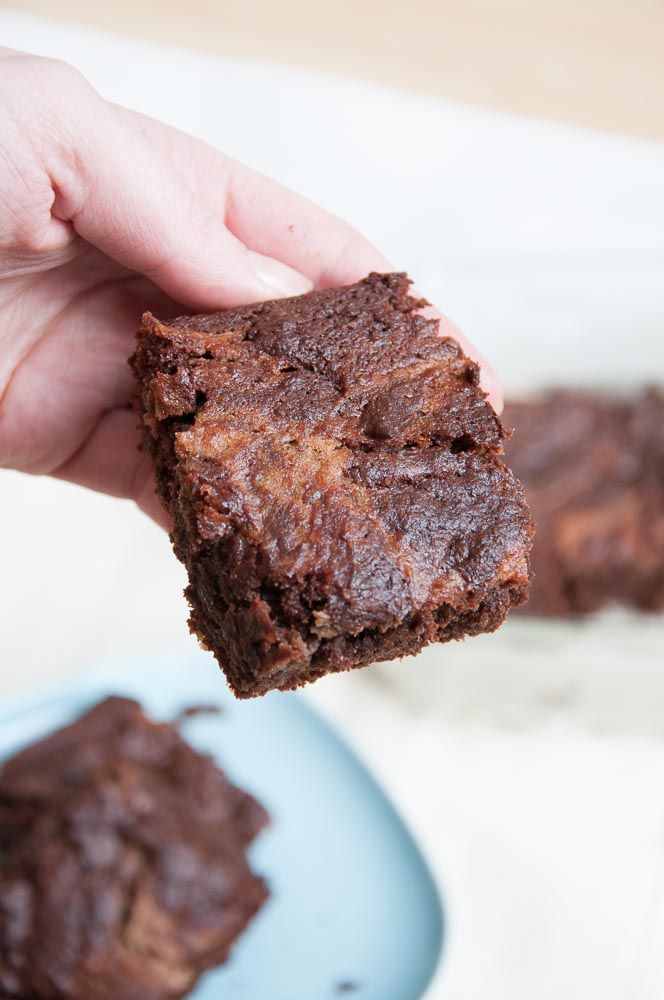 Incredible Vegan Caramel Brownies that are incredibly hard to resist. The whole wheat flour (can be substituted) in these brownies will help you keep feeling full longer. However, that rich chocolate caramel smell will have you crawling back to the kitchen for more.
VEGAN CARAMEL BROWNIES
Serves: 9 large Brownies
INGREDIENTS
7 oz Vegan Chocolate (chips, chunks, bar, etc. I used Enjoy Life Mega Chunks, it was about 1½ cups)
? cup Raw Cane Sugar
5 tablespoons melted Coconut Oil
¾ cup Whole Wheat Flour
½ teaspoon Baking Soda
¼ teaspoon Salt
? cup Apple Sauce
¾ cup VFR's Caramel Dip
INSTRUCTIONS
-Preheat oven to 375F (190C) and grease and flour a 9×9 inch cake pan.
-Melt vegan chocolate, sugar, and coconut oil over low-medium heat in a small saucepan, stirring constantly. Remove from heat and set aside.
-In a medium mixing bowl, combine flour, baking soda, and salt. Add apple sauce and melted chocolate mixture. Stir with a wooden spoon until combined.
-Spread mixture into cake pan.
-Using a fork, swirl in caramel dip (recipe link found below) into the brownie batter.
-Bake in oven for 30 minutes, testing with a toothpick to ensure they are done. -Remove from oven and allow to fully cool before cutting into squares.
-Brownies will keep in an air tight container for up to 1 week.
NOTES
1) Coconut oil can be substituted with an equal amount of melted vegan butter or margarine.
2) I prefer using whole wheat flour but it can be substituted with all purpose flour as well.