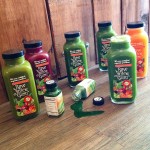 Don't be sad over spilled wheatgrass.
When you do a juice feasting cleanse you ease the digestive process by replacing regular meals with delicious, organic, cold-pressed vegetable and fruit juices. Consuming only coldpressed juices and powerful elixirs frees energy in the body, which can then return to the essential jobs of deep inner cleansing and healing.
When you feel better on the inside, you look better on the outside. Glowing skin, bright eyes, the disappearance of hard-to-lose pounds, as well as a newfound sense of optimism and enjoyment of life, are all common results of juice cleansing. Not to mention helps with inflammation and alkalizing your body, which is the number one causes of all diseases.
Let's get you feasting.
Call or email 1800 831 9028 for our promotion of the month. We are here to help and answer a your questions.
Info@rawjuiceguru.com
We deliver for free to: toronto, mississauga, brampton, oakville, burlington, vaughan, woodbridge, Richmond hill, markham and scarborough. We deliver outside those area for extra charges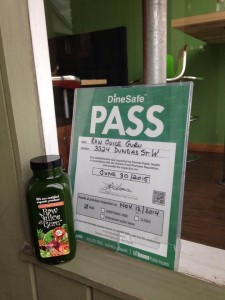 Newest creation:
CHAGA GREENS
Coconut water, kale, lemon, cucumber, Chaga, ginger
Come try it today or the other 25 flavors we have bottled for you this morning. Or come create your own.
Chaga mushroom is one of the highest food antioxidants in the world!
Chaga is the most powerful sought after mushroom on earth. It's one of the highest, if not the highest, antioxidants in the world and it's documented extensively for having numerous health benefits, but it's publicized mostly as an anti-cancer.
Antioxidants
Anti-Cancer
Anti-HIV
Antibacterial
Anti-Malarial
Anti-Inflammatory
Anthelmintic Properties
Antiviral
Antifungal
Antimicrobial
Anti-Candida
Immune System Modulator
Adaptogen
Superoxide Dismutase (SOD)