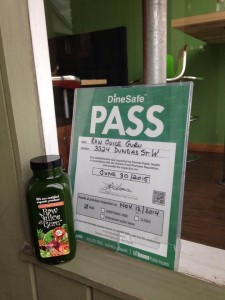 Newest creation:
CHAGA GREENS
Coconut water, kale, lemon, cucumber, Chaga, ginger
Come try it today or the other 25 flavors we have bottled for you this morning. Or come create your own.
Chaga mushroom is one of the highest food antioxidants in the world!
Chaga is the most powerful sought after mushroom on earth. It's one of the highest, if not the highest, antioxidants in the world and it's documented extensively for having numerous health benefits, but it's publicized mostly as an anti-cancer.
Antioxidants
Anti-Cancer
Anti-HIV
Antibacterial
Anti-Malarial
Anti-Inflammatory
Anthelmintic Properties
Antiviral
Antifungal
Antimicrobial
Anti-Candida
Immune System Modulator
Adaptogen
Superoxide Dismutase (SOD)