Why Cleanse?
Why do people do a juice cleanse?
Doesn't your body detox itself its a waste of money to do a juice cleanse?
Juice cleanses screw up your body?
What toxins does the juice cleanse remove, why cant these companies that sell juice cleanses tell you the name of the toxins that are being removed?
I am sure you have heard all these questions and even you yourself have wondered what is the point of a juice cleanse. I am here to tell you its not a hoax, its not a waste of money, and its not useless.
So yes your body does detox itself daily. Or I should say your body is supposed to be detoxing itself daily. Your body works like a well oiled clock. Every few hours in the day a different organ in your body is attempting to detox itself. Have you ever wondered why when you wake up in the morning one of the first things that happen is you go poop. That is because your intestines detox between the hours of 3 and 6am. Problem is our eating habits and lifestyles have changed dramatically. We consume lots of dairy, meat, processed and nutrient deficient foods. We don't sleep enough, we don't exercise and get our bodies moving.
The body becomes overloaded with toxins due to various internal and external forces such as unhealthy foods, stress, sleeping habits and harmful environments.
It's important to flush these toxins out of the body regularly to make sure that the body's systems are running properly.
Common signs of excess toxins in the body are fatigue, excessive weight gain, skin reactions (rashes and acne), constipation, and bad breath to name a few.
There are two main sources of toxins that affect the body on a daily basis:
Environmental Toxins: These are toxins outside of the body. They include things like pesticides, carbon monoxide, the perfume or cologne you wear, your cleaning products and other chemicals people come in contact with on a daily basis.
Metabolic Toxins: These are toxins on the inside of the body. This can happen through a variety of mechanisms, but the main thought here is something that has been eaten and absorbed into the cells through digestion. The dairy and meat you eat have growth hormones given to the chickens, cows and etc, they also contain antibiotics. Something to keep in mind is that 85 percent of the antibiotics in the world are used on the foods you eat. There is also the fluoride that is added to your water, linked to dementia and Alzheimer. We have all heard about GMOs cant forget those, not to mention preservatives like salt, MSG, and all those long complicated names that you see written on the ingredient lists of foods. We can write a novel about the toxins that are inside your body at this moment just from the foods you have eaten.
What is a detox? You can detox in a variety of ways, but the main purpose is simple – to get the toxins out of the body, best way is by doing a juice cleanse. WHY? A juice feasting cleanse gives your digestion a break by flooding your system with nutrients it needs to reset, reboot and heal. A raw juice is be absorbed by your digestive system within 15 minutes, compared to other foods you eat that can take anywhere from 24 to 36 hours. Anytime you eat your body can use up to 80 percent of its energy on digestion, and that is not good. Hence why you might feel tired after eating complex foods like meat, dairy and processed. When your body is using 80 percent of its energy trying to digest the food you just ate, other organs that are meant to be detoxing are not.
Other ways to detox after your cleanse are through dieting, exercise, inhaling fresh air, and consuming more water, fruits, and vegetables. Juicing can have dramatic effects on your overall health and how you feel.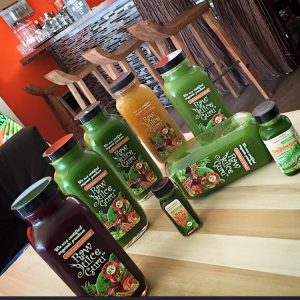 10 Reasons to do a Tailored Juice feasting cleanse and Detoxify the Body
1. Youthful energy
Remember the vibrant, non-stop energy you had in your youth? Detox programs can help to get some of it back. One of best benefits from detoxification of the body is increased energy levels.
Cutting out harmful chemicals like sugars, hydrogenated oils, fatty foods, and dangerous energy drinks while replacing them with water, vegetables, and fresh fruits, can cause a dramatic spike in the body's natural energy levels.
Things you will notice in your day-to-day life:
Wake up and feel energized to start the day
Experience less midday energy crashes
Have a greater desire for new experiences instead of time on the couch
2. Improves mental clarity
There is a direct connection between cognitive and digestive health. Once you improve your overall health, you will notice the mind becoming clearer. Foods labeled as inflammatory not only affect your organs and gut, but the brain as well. Most people overlook the important fact that inflammation from foods happens in the brain as well as the body.
Once you clear your plate of sugar and fatty foods, you will notice clearer thinking and an improved mood as a result of the detoxification process.
Things you will notice in your day to day life:
Less brain fog, especially midday
Better focus and attention to detail on daily tasks

3. Strengthens the immune system
If you feel like you're constantly catching a cold or the flu, juicing and juice cleanses will help. When the body detoxes, it is freed up from the toxin burden on major organs and can operate like it was designed to.
All good juice cleanses will provide a healthy amount of vitamin C, which has been conclusively shown to improve the immune system and protect against diseases. Also you will be getting all the nutrients, phytonutrients and minerals your immune system needs to fight anything that comes its way.
Things you will notice in your day to day life:
Get the common cold less often than co-workers and friends
Recovering faster from illnesses when they happen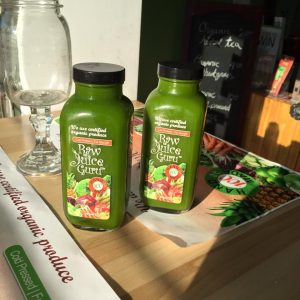 4. Aids in weight loss
It's easy to see how cutting out processed foods, dairy, meat, sugars and fatty foods from the diet will impact weight quickly. Toxins affect the body's natural ability to burn fat and lead to weight gain. When foods are not digesting properly, losing weight will be more difficult. Juicing gives your digestive system a vacation. The juice you drink will be absorbed by your digestive system within 15 minutes, where the food you normally eat can spend 24 to 36 hours in your digestive system.
Things you will notice in your day to day life:
Yoga pants will fit better
Juice cleanses do help you loose fat cells
Gradual steady weight loss over time
5. Slows the aging process
By reducing the amount of toxins and free radical damage done to the body, you will notice benefits in both the short-term and the long-term. Free radicals are incomplete electrons that are devastating to your health and aging processes, but when you eats more vegetables and fresh fruits, they will combat these free radicals with powerful antioxidants.
The antioxidants will keep the body looking younger and healthier while slowing the aging process.
Things you will notice in your day to day life:
Less wrinkles on your forehead and around the eyes
Less bags under the eyes when you wake up
6. Clearer skin
Environmental and diet-based toxins can have very visible results on the largest organ in the body – the skin. Detoxifying the body can help with acne, will strengthen nails and hair, and will help provide a natural healthy glow. As toxins leave the body though the skin (your biggest eliminative organ), a slight increase in acne or even patchiness to the skin is common.
Don't worry though, it will clear up after a few days and when it does, you will be left with healthy, vibrant skin that you will love.
Things you will notice in your day to day life:
Improved skin color and overall complexion
Nails and hair will grow a little faster than normal
Acne will become a rare occurrence, if ever
7. Helps curb sugar and carb cravings
It is a fact that sugar and carbohydrates are biologically addictive. Sugar has even been reported to be 8 times more addictive than cocaine. There's a reason why it's so hard to give it up, and thankfully a sugar detox can help with this. There really is no better way to kick these craving than to cut it out for awhile. The problem is that this can induce headaches and sluggish feelings that come with withdrawal.
That is why replacing the process sugars and bad carbs with healthy organic cold pressed raw juice is important. Yes the Fruit does have sugar but those sugars come with enzymes that help break them down and make them healthy do your body.
Things you will notice in your day to day life:
Cravings for fruits and vegetables
Bad feelings if you consume sugars and bad carbs again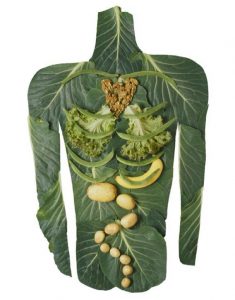 8. Improves digestive health
When detoxing, the body is getting rid of the excess waste stored in the gut and fat cells. The primary way this happens is through the increase in fiber that comes with the raw juice. Yes you heard us say it, Raw juices do have fiber, its all about the machine you use when you juice those fruits and vegetables. The fiber helps cleanse the colon and drag out any of the toxins that get built up over time. It also improves the functionality of the liver and kidneys that are responsible for processing the foods that you eat.
In this way, the body will be able to better absorb the vitamins and nutrients from your food.
Things you will notice in your day to day life:
Becoming regular
More instant energy from food
9. Establishes healthy habits
Doing a juice cleanse for 10 days and longer will make a huge impact on your life, and will help you make healthy choices and decisions for the days following. The key to making clean eating and being healthy work for you is establishing lifelong habits that you can stick with. That is why detox programs should be the first stepping stone to living a healthier life.
When you cleanse the body and replace the old foods with healthier food choices, you can train yourself into making your health a priority in your life.
Things you will notice in your day-to-day life:
Thinking about how a specific food is going to impact long-term goals
Waking up and thinking about healthy decisions first thing in the morning

10. Restores balance to the body's systems
The body is a complex group of intertwining systems that work together in order to achieve optimal health. The nervous system, digestive system, and hormonal system are trying their best to keep you healthy and reproduce your genes. That is what the body is made for!
Detoxing and getting rid of these harmful toxins will bring balance back to your overall system and make you feel like you're in a brand new body!
Things you will notice in your day to day life
Becoming happier with yourself
Improved mood and outlook on day-to-day living