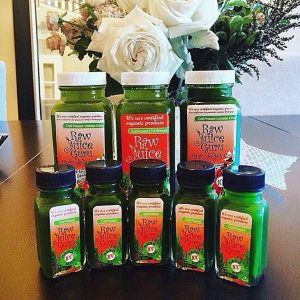 The power of daily wheatgrass shots.
Wheatgrass is the leaf of a young wheat plant. Today, it has become a popular health and diet food. It is considered the topnotch cleanser, builder, healer, protector and rejuvenator of health. Dr. Ann Wigmore was the 1st person to apply the benefits of wheatgrass juice to human health and since then, has helped many overcome health problems.
??wheatgrass? juice helps eliminate toxins stored in the body such as hardened mucous, crystallised fatty acids, fat deposits, calcification and solidified decaying fecal matter. The concentrated amount of selenium in wheatgrass juice is also vital to help purge the body of toxic heavy metals such as lead, mercury, cadmium and arsenic.
Wheatgrass ?juice? contains all 21 minerals. Wheatgrass juice contains over 100 different elements and scientists have concluded that it is a complete food.