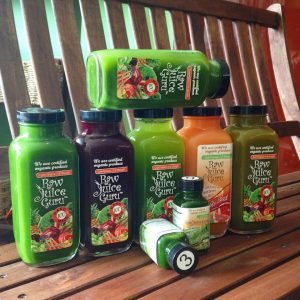 How does our cleanse work?
How are we different ?
First decision is how many days you want to do. A good beginning is 3 to 5 days. The longer you cleanse the deeper your body will dig in to remove toxins, sludge and balance your ph.
Once you order you will receive a questionnaire from us thru email. This consists of 40 questions. They are detailed and will help the nutritionists design the cleanse for you.
What do we mean by designing. We don't have just have 20 juices we have over 900 kinds. We are not all the same, there is no one size fits all cleanse with us.
The nutritionist analyze your questionnaire and put together the juices that will your body.
Your juices will change daily.
You will get daily delivery in glass bottles.
Your juices will be different than other cleansers. With over 900 plus kinds of raw juices the nutritionist main objective is to give you the best blends for your health and lifestyle.
Enjoy your juices and keep us updated on how you feel. Your cleanse can be altered daily if your detox symptoms are severe.
Every night before you go to bed you will leave the empty glass bottles and cooler outside your door. Our driver will exchange the coolers daily. We deliver between 2am and 8am everyday.
If you live outside our free delivery zones we would deliver 2 to 4 days at a time to you. Make sure to ask us about delivery costs to your area.
1800 831 9028
Www.rawjuiceguru.com
Info@rawjuiceguru.com