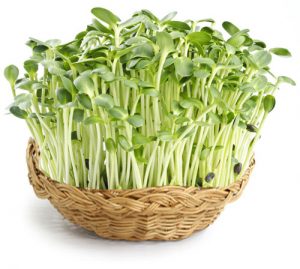 Why we love to add sprouts to our raw food and raw juices? What are sprouts exactly? Well, there are a lot of different types, almost as many as there are edible plants. But the main reason for eating sprouts is about nutrition and digestion. When you sprout foods, you increase proteolytic enzymes that make both carbohydrates and proteins digestible.
Here are 10 simple reasons why we all need to eat more sprouts:
1. There are 100 times more enzymes in sprouts than uncooked fruits and vegetables. Enzymes are special types of proteins that act as catalysts for all your body's functions.
2. The quality of the protein in the beans, nuts, seeds, or grains improves when it is sprouted. Proteins change during the soaking and sprouting process, improving its nutritional value.
3. The fiber content of the beans, nuts, seeds, or grains increases substantially.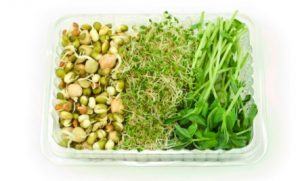 4. Vitamin content increases dramatically. This is especially true of vitamins A, B-complex, C, and E. The vitamin content of some seeds, grains, beans, or nuts increases by up to 20 times the original value within only a few days of sprouting.
5. Essential fatty acid content increases during the sprouting process.
6. During sprouting, minerals bind to protein in the seed, grain, nut, or bean, making them more useable in the body. This is true of alkaline minerals like calcium, magnesium, and others than help us to balance our body chemistry for weightloss and better health.
7. Sprouts are the ultimate locally-grown food. You can grow them yourself
8. The energy contained in the seed, grain, nut, or legume is ignited through soaking and #sprouting.
9. Sprouts are alkalizing to your body. Many illnesses including cancer have been linked to excess acidity in the body.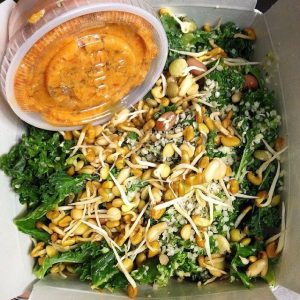 10. Sprouts are inexpensive. People frequently use the cost of healthy foods as an excuse for not eating healthy. But, with sprouts being so cheap, there really is no excuse for not eating healthier.